Cherokee Lake Home
Cherokee Lake
Information
* NEW *
Cherokee Lake Maps
Something to
think about!
Cherokee Lake Cleanup Projects
Cherokee Lake Marinas
Cherokee Lake Campgrounds
Cherokee Lake Real Estate
Cherokee Lake For Sale by Owner
Cherokee Lake Log Home Sales
Home Furnishings & Designs
Fireplace Mantles
Cherokee Lake Construction/Builders
Cherokee Lake
Motels / Hotels
Cherokee Lake Vacation Properties
Cherokee Lake Cabin Rentals
Cherokee Lake Resorts
Cherokee Lake Condo Rentals
Cherokee Lake Lodging
Cherokee Lake Fishing Guides
Cherokee Lake Dock Builders
Cherokee Lake Boat Lifts
Cherokee Lake Boating Services Sales
and Supplies
Cherokee Lake Photo Gallery
Cherokee Lake Fishing Reports
Tennessee Fish Records
Weather Forecast
More Great Lakes of the South
Our Guestbook
Contact Us
Privacy Policy
&copy 2001 CherokeeLakeInfo.com
All rights reserved



26 1/2 Acre Mountain Top with 40' X 60' metal building

E-mail laschus@aol.com

Call 865-805-0983

26 1/2 Acre Mountain Top with 40' X 60' metal building / concrete floor, plus small cabin-- near Chuck Swan State Park. $100,000.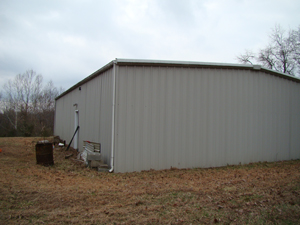 Get away from civilization: a family campground, a hunting lodge or just a place to store toys in the 40 X 60 ft. metal building. Great for a small business also. It has electric and septic with an artesian well down the hillside. In the winter there is a distant view of Norris Lake.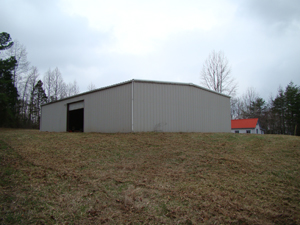 We stayed in cabin while our home in Norris Shores was being built and added the metal building for storage in 1994.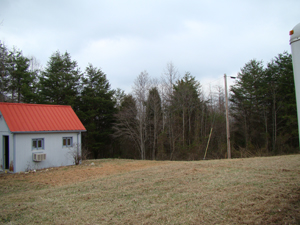 Numerous dogwoods along with thick forest of hardwood trees are on property with several acres cleared around buildings. Going down hill on one side of property is a cow pasture (not part of this property) and one side and back covered in deep woods until you get to the National Forrest.

Chuck Swan State Park consists of 24,279 acres and the only representation of the Southern Appalachian Ridge and valley province. The Park is located in northeast Tennessee 25 miles north of Knoxville and is bounded on three sides by beautiful Norris Lake. Many families ride ATV's and horses in this most beautiful park.

E-mail laschus@aol.com

Call 865-805-0983


If you visit our sponsors, please let them know you found them here on CherokeeLakeInfo.com.




If you would like to add your business to these pages, please email:
info@cherokeelakeinfo.com.